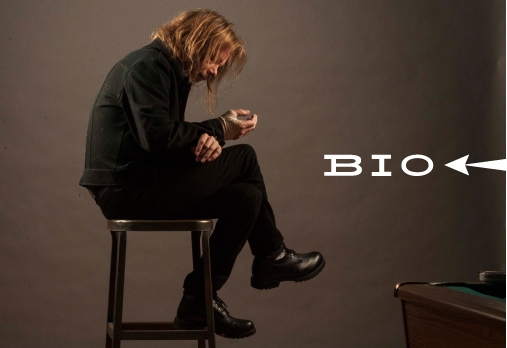 ---
---
F. Scott Fitzgerald once said that there are no second acts in American lives, though he probably would have changed his mind if he knew the story of Jimmer Podrasky.
Emerging from Carnegie Mellon with an English degree and a satchel of catchy songs, Podrasky, a former punk and closeted John Prine fan, initially formed The Rave-Ups along with his college pals. A natural lyricist armed with a literary sense of irony and the rare ability to turn a phrase with both humor and poeticism, Podrasky came across like the post-punk poet laureate of Pittsburgh, writing memorable lines redolent with rock and roll smarts. The Rave-Ups made quick work of the local scene and soon blasted their way out of their hometown, moving swiftly from a regional act to a national one.
Their first E.P., Class Tramp (1983), was particularly winning with numbers like the call-and-response howl of "They Do Talk" and the thoughtful litany of "It's You," announcing the arrival of one of the best new American bands in years.
But The Rave-Ups were just getting warmed up.
Personnel changes found Podrasky joining forces with Tim Jimenez (drums), Terry Wilson (guitar) and Tommy Blatnik (bass guitar) who became permanent members of the band. Their new lineup intact, the critically-acclaimed Town and Country (1985) came with the underground hit "Positively Lost Me," which featured Podrasky at his most potent, singing a laundry list of losses with humor, candor and regret. On the strength of numbers like the rootsy stomp of "Remember (Newman's Song)," the back alley drag of "Class Tramp," and the fiery blast of "Rave Up (Shut Up)" it sold over 40,000 copies. The band's name was etched into Molly Ringwald's binder in Sixteen Candles and they materialized in Pretty In Pink as the house band in several key scenes.
The band's signing with Epic in 1987 resulted in the release of two of the finest albums of the decade. The Book Of Your Regrets (1988) found Podrasky flexing new narrative muscle on numbers like "Mickey Of Alphabet City" and "Sue & Sonny." The album's centerpiece, "These Wishes," faced the realities of romantic idealism with unflinching honesty. Podrasky sang: "After three years you know that I would die for you / But I would not cross the street to shake your hand…" His storytelling, bittersweet and poignant, and his characters, though battered and singed with remorse, somehow remaining hopeful, this song cycle asserted that Podrasky was indeed one of the best songwriters of his generation.
The band's valedictory Chance (1990) may have contained trademark rockers like "(She Says) Come Around" or "The Best I Can't" but it was more introspective than the band's previous work. Podrasky stepped bravely forward as an open wound of a man, confronting loss, heartache and fatherhood on songs like "The Tallest Tree" and "Respectfully King Of Rain" with the kind of lyrical smarts that most songwriters spend their whole lives chasing.
Then, Jimmer Podrasky vanished.
Well, sort of.
Opting out of the music industry so he could raise his son Chance, Podrasky devoted himself to single-fatherhood and put his career on the backburner. Tom Waits once said that just because your line's not in the water it doesn't mean you're not thinking about fishing and that's exactly what Podrasky was doing all these years: thinking about fishing in the form of writing songs in his head or on the acoustic guitar propped up by the door. Some came quickly, some came slowly, but after two decades out of the ring, when it was time to come back, his right and left hooks were as strong as ever.
His first album in 23 years, The Would-Be Plans is Podrasky's strongest work to date. His sardonic wit dangerously sharp, his wordplay as fresh as ever and his voice remarkably unchanged since Chance, this is a staggering return to form.
read more >